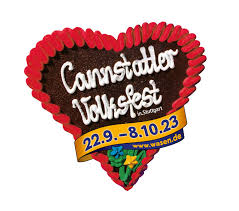 Fall 2023 Canstatter Fest - Stuttgart
This will be the second fall feast after the Pandemic which cancelled both 2020 & 2021 Fall Fests.
Tickets
Tickets are available for Sept. 22, 2023 OPENING DAY, and Saturday's Sept 23 & Sept 30, Oct 7 beginning at 17:00-23:00. Contact us at reservations@eurway.tours for your reservation.
Seating
We will have 2 types of tickets for the fest.
#1 VIP - Exclusive tickets in a private area, near the Owners of the Fest tent. Private Bathroom area. Widened dinner menu choices. Sale of 10 persons per table. $$$

#2 DV - Tickets in an area in view of the stage, in an elevated area. Sale of seats per person or by Table. $$

Mosh Pit seating can be requested. $
Culinary Experiences
From Rotisserie Chicken to Oxen, and of course Beer.